Written by
Kshitij Rawat
| Singapore | Published: April 16, 2018 6:40:38 am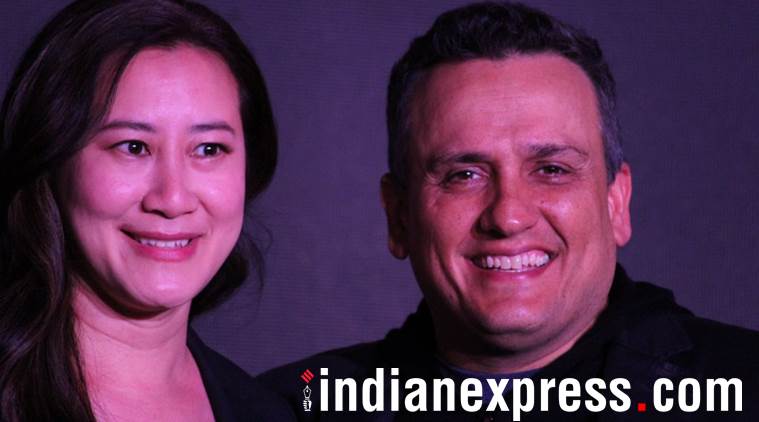 Avengers: Infinity War will release in India on April 27.
The much-anticipated Avengers: Infinity War has possibly the biggest cast of any film ever, with characters coming together from different franchises in the Marvel Cinematic Universe. It is fortunate, then, that Marvel has the Russo brothers at the helm. The duo proved with Captain America: Civil War that they could tell a coherent story and at the same time work with dozens of characters while giving them ample room to breathe. But Infinity War is even bigger. Far bigger. Twice as big, according to Joe Russo, the older sibling. How hard was it for them to juggle a staggering 67 characters? Also, with so many big actors in the same film, was there any conflict or a clash of egos?
Joe Russo said, "Oh, we are one big, epic family. We have worked together for decades. And we are all very close. Juggling all the characters… well, yeah, that was very difficult. We have worked together on four films at Marvel. We discussed this for many, many months and went through every character in the Marvel universe."
It is incredible to think that Infinity War was planned before the first film of MCU, Iron Man, released. It was decided that characters would be introduced gradually, and they will finally face Thanos in a grand showdown. The kind of groundwork that was laid to finally make Infinity War – 18 feature films, many short films, various TV shows, comics, and so on to be precise – boggles one's mind.
In the trailer, one can see hitherto strangers meeting for the first time. For instance, Star-Lord can be seen indulging in some seemingly harmless banter with Iron Man. Spider-man similarly discusses "made-up names" with Doctor Strange. Was this positioning of characters random or some thought went into these pairings?
"We talked about who would be the most interesting to pair up together, what kind of story do we want to tell, what do we want to say about the character," said Joe Russo. "So it is, you know, just a disciplined storytelling work, to make sure that every character is used in a way that's in the end satisfying. Obviously, we had some good experience from Captain America: Civil War. We sort of moved in steps."
Avengers: Infinity War will release in India on April 27.
For all the latest Entertainment News.