Written by
Sampada Sharma
| New Delhi | Updated: February 14, 2018 9:15 am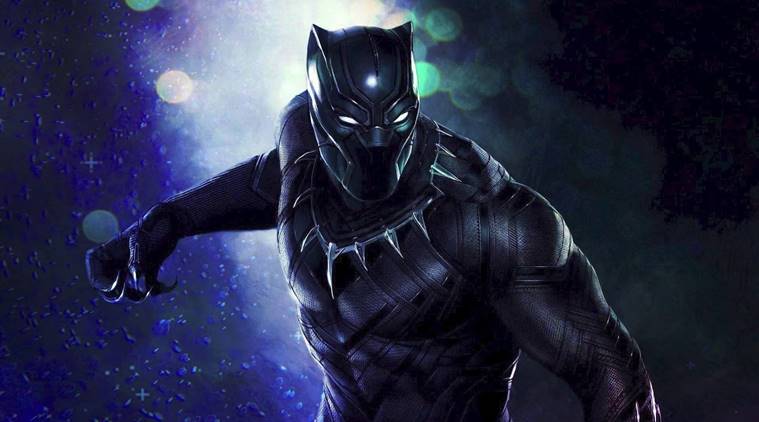 Black Panther releases on February 16.
It was in 2016's Captain America: Civil War that the audience was first introduced to the character of Black Panther. At the United Nation's convention in Vienna, King T'Chaka of Wakanda, played by John Kani, is killed in a bombing and T'Challa, played by Chadwick Boseman, vows to kill the man responsible for this tragedy.
T'Challa is vulnerable as his father was killed in front of him and he couldn't save the man. Up until that point, nobody outside of Wakanda had ever witnessed the Black Panther avatar and it comes as a shock when T'Challa dons his suit and rushes to kill Barnes, who he believes is the man behind his father's death.
T'Challa comes from Wakanda, the land that has mines of vibranium, the strongest metal on Earth. In the first Captain America film, Howard Stark told Steve Rogers that this was the rarest metal on Earth and the shield that Captain America proudly carries was said to be the last of vibranium known to man. But this wasn't the whole story.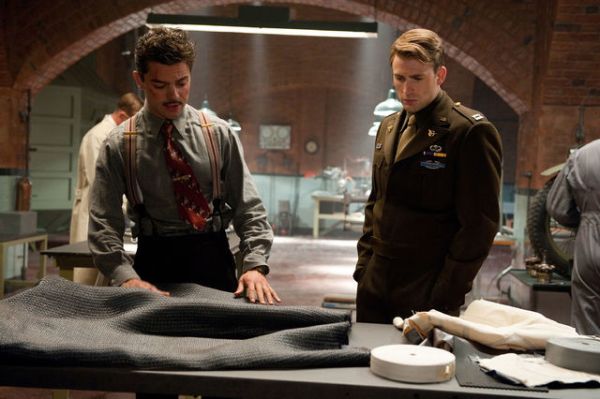 Still from Captain America.
In the Avengers: Age of Ultron, we were told that Ulysses Klaue, played by Andy Serkis, once stole vibranium worth billions of dollars from Wakanda and it is the same metal that was used to create Vision's body in Avengers: Age of Ultron.
Black Panther's suit is completely made of vibranium. Imagine the power of Captain America's shield when it is converted into a full armour suit, nothing imaginable can beat that. In the new Black Panther movie, we see T'Challa donning a new and improved suit that utilises all the properties that vibranium has to offer.
Wakanda is a monarchy and they have always been careful of concealing their identity from the rest of the world. In the early trailers of Black Panther, we see a conversation between Andy Serkis' Klaue and Martin Freeman's Agent Ross where Klaue tells him that there is much more about Wakanda that he is yet to learn. Klaue declares in the trailer that he has seen everything Wakanda has and is the only one to have made it out alive. In the trailer, we also see how Klaue's arm is actually a weapon made of vibranium that tries to attack Black Panther on the streets of South Korea.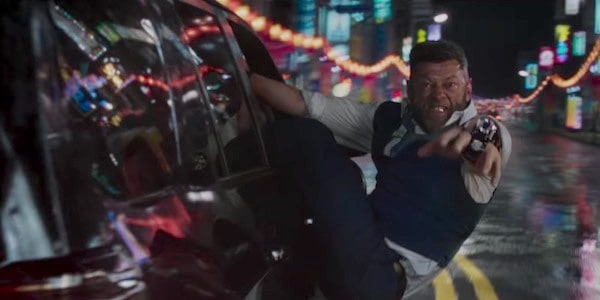 Ulysses Klaue's arm is a weapon made of viranium.
Wakanda has concealed all of its resources but in the trailers we see the technological advancement of the country and all of this is mainly due to the extensive resources of vibranium. For the rest of the world, they are a developing nation but the society they have created is miles ahead of the best of the nations of the world.
Still from Black Panther.
In the film, we will witness the struggles of the Wakandan society when the antagonists Klaue and Killmonger (Michael B Jordan) attempt to threat the throne. Black Panther's guards are known as Dora Milaje and are led by Okoye, played by Danai Gurira. With almost a civil war like situation in Wakanda, Black Panther has to save his country that has just witnessed the loss of their King T'Chaka.
Black Panther starring Chadwick Boseman, Michael B Jordan, Lupita Nyong'o, Andy Serkis and Martin Freeman releases in India on February 16.
For all the latest Entertainment News.