Written by
Kshitij Rawat
| New Delhi | Published: March 13, 2018 12:34 pm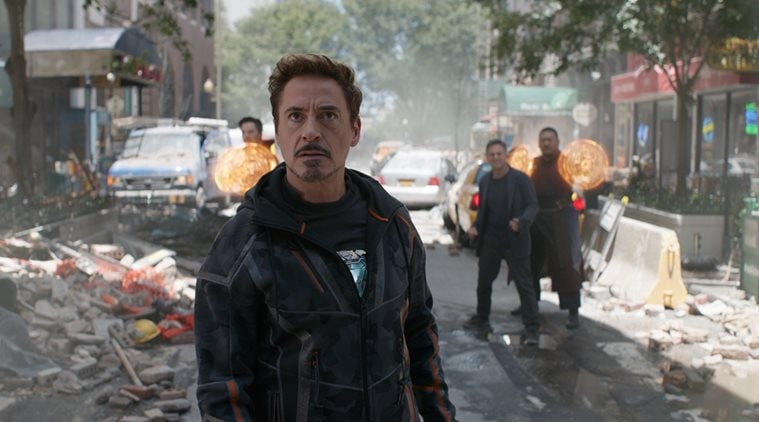 Avengers: Infinity War will hit theatres in India on 27th April.
Avengers: Infinity War is not just a film. It is an event that would finally see the Big Bad of MCU, Thanos, come to earth to reclaim all the Infinity Stones. It would not have been possible without 18 movies that came before it. The Marvel Cinematic Universe began with 2008's Iron Man, but it became a 'universe' in a real sense only with 2012's The Avengers with several superheroes and many of them with their solo movies.
The actors like Robert Downey Jr, Chris Evans, Chris Hemsworth, Scarlett Johansson, Mark Ruffalo, and so on have been doing movies together since six years, and some of them even before that. It is natural, then, that these actors have become fast friends over the years.
Robert Downey Jr, arguably the biggest star of the franchise and for whom MCU was like a boon, says, "We're going to pull out the stops, and stop exploring conventions, and look to do stuff where we go, 'Oh, but if we do that, that's very, very definitive'. We're like a family now. Ten years later, we're hanging out and having lunch, and kind of wondering when the draft is going to come in. Which one of us bites it and when?"
It is almost certain that at least one superhero will perish at the hands of Thanos in the film. There has been lot of speculation as to who it can possibly be. Will it be Iron Man? Captain America? Thor? Hulk?
Avengers: Infinity War will hit theatres in India in English, Hindi, Tamil, and Telugu on 27th April.
For all the latest Entertainment News.